Real Estate Settlements – Salisbury, McLister & Foley, LLP offers full title and closing services for residential, commercial, farm, vacant land, construction, and refinance real estate transactions on properties in all counties in Maryland. We are always here to assist home buyers and sellers, Realtors, loan officers, refinance borrowers, and home builders in making your real estate settlement as easy and stress-free as possible. Our settlement services cover your entire transaction, from start to finish, and include: contract review, researching title to the property, resolving any title defects, ordering and examining a survey of the property (if applicable), coordinating with the lender and Realtors to ensure a smooth transaction, deed preparation, issuing owner's and lender's title insurance policies, loan and title document review and conducting the closing, and recording the appropriate documents with the county courthouse. Spanish settlement services are available upon request free of charge.
When it comes to your real estate closing, it is very important that you choose a company where an attorney will handle all of the important aspects of your settlement. Unlike many states, Maryland does NOT require an attorney to be present or even involved in the closing of real property transactions. The purchase/sale of real property is one of the most important and complicated transactions you will ever be a part of, and it should not be managed by those who lack the proper legal training, expertise, and experience to get the job done right. At Salisbury, McLister & Foley, LLP our attorneys are involved every step of the way. From reviewing the contract, to examining the title, to finally conducting the closing itself, one of our lawyers will always be there to provide the representation and protection you need to successfully complete the settlement process.
In addition to our exceptional title and closing services, our firm also provides the following legal services:
Short Sales – Are you behind on your home payments and want to make a fresh start? If you've suffered a hardship such as divorce or loss of income, you may qualify for a short sale, where your lender allows you to sell your home for less than the amount you owe on the loan. Our attorneys have successfully negotiated hundreds of short sales for homeowners in Maryland. We will review your situation and help you decide if a short sale is the right choice for you. If it is, we will negotiate with your lender to get you the best settlement available.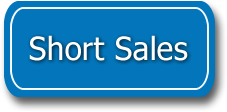 For-Sale-By-Owner (FSBO) – If you're not working with a Realtor on your real estate transaction, we can prepare the contract documents necessary to complete the deal and to ensure that you comply with all federal, state, and local laws.
Private Loan Documents – Getting seller-financing on your purchase, or borrowing money from a friend or family member? We can draft the loan documents necessary to make sure everyone is protected and on the same page.
Deeds – Adding your spouse's name to the title of your home? Transferring a rental property into the name of your new LLC? Transferring property from an Estate to its heirs? Even if no money is changing hands, you'll still need a deed to complete these transfers. We can draft the necessary documents, and since we know the law, we can usually help you avoid having to pay thousands in state and local transfer taxes.
Real Estate Power of Attorney – Can't attend closing? We can draft a limited power of attorney so your spouse or some other trusted person can be there for you and sign the necessary documents on your behalf.
Easements/Rights-of-Way – Establishing a joint driveway with your neighbors? You need to set things up correctly from the beginning to avoid conflict down the road.
Client Representation at Settlement – Do you need to be represented at a settlement being conducted by another company? We can review the documents ahead of time and be with you at the closing.
Leases – Our attorneys have years of experience drafting leases for both residential and commercial properties. We can assist landlords and tenants in all types of lease situations.
Estate Planning – Our attorneys are skilled in drafting wills, living wills, and both general and healthcare-specific powers of attorney. These documents can be extremely important when it comes to your care, or to the well being of your loved ones. Do not put off planning until it's too late.
Small Business Services – We can help you with the formation of limited liability companies (LLCs), partnerships, and corporations, and help you utilize them in the acquisition and management of investment real estate to protect your assets.
1031 Exchanges – Need assistance with completing a 1031 tax-deferred exchange? We recommend the West Patrick Exchange Corporation.  Click here to visit their website.
Referrals – Through our extensive connections in the downtown Frederick legal community, rest assured that if you have a legal matter outside of our typical practice areas, we can refer you to an attorney who can handle your issue.
If you'd like us to expertly handle your upcoming settlement, or if you have questions about any other services we provide, call us at (301) 694-7235 today or send us a message below and we'll contact you right away!